Rooms at the heart of the student experience
Accommodation for returning students now available.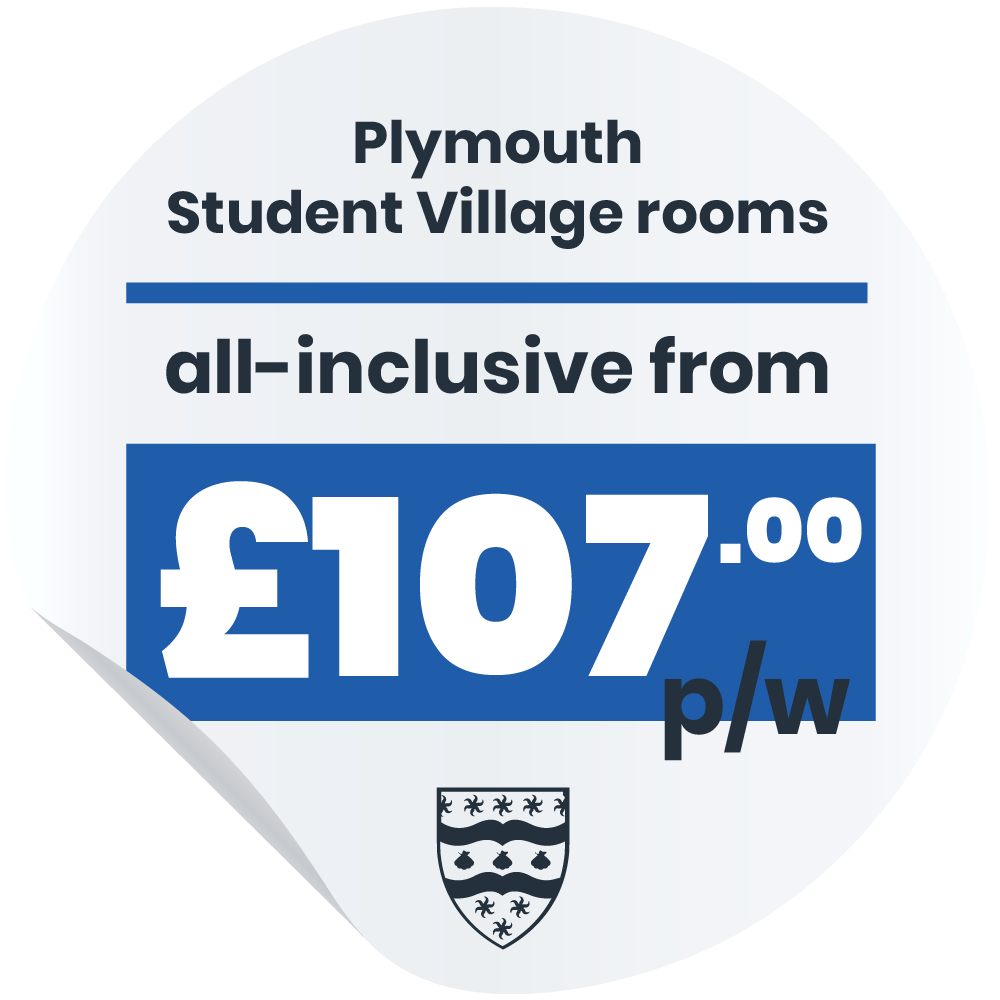 Your space. On campus.
University-managed Halls of Residence are the University of Plymouth's official student accommodation. All our rooms are either on the campus or in our Student Village just a couple of minutes' walk away. They offer the best student experience possible for returning students.
Our rooms are minutes from
Our student accommodation has a number of benefits that makes it a fantastic choice as your home next year.
One contract,
all-inclusive
You're signing one contract and it's all-inclusive. No need to worry about water, gas, electric, broadband, insurance…
Location, location,
location
Did we mention our great locations? You won't find any student accommodation closer to the action.
Super-quick WiFi connected to the University network. Perfect for journal access and Netflix alike.
Dedicated receptions &
maintenance
We've got your back! From ensuring you never miss another parcel delivery, to getting any issues fixed without having to wait for your landlord…
All the communal areas will receive weekly cleaning. That's kitchens, corridors and communal bathrooms. And yep, we even take the bins out.
Our student accommodation benefits from being part of the campus security network. Good to know someone's got your back.
The Student Accommodation Code
We adhere to the Student Accommodation Code which means that we go the extra mile to make sure that you get the best quality accommodation while you are with us. The Code is managed by an external group which inspects our halls to ensure that they are in tip-top condition.