"Living on campus changed my student experience. Being so close to my lectures, friends and campus-life meant living on campus was the most fun year of my degree. It's a must do at least once."
Hannah, Gilwell, Third Year Politics.
Campus and the Student Village
We offer a great variety of University-managed halls of residence that offer a safe and friendly environment to our students.
Our halls are located within the nearby student village, which is a couple of minutes' walk from the University's facilities and nearby city-centre amenities, or on campus.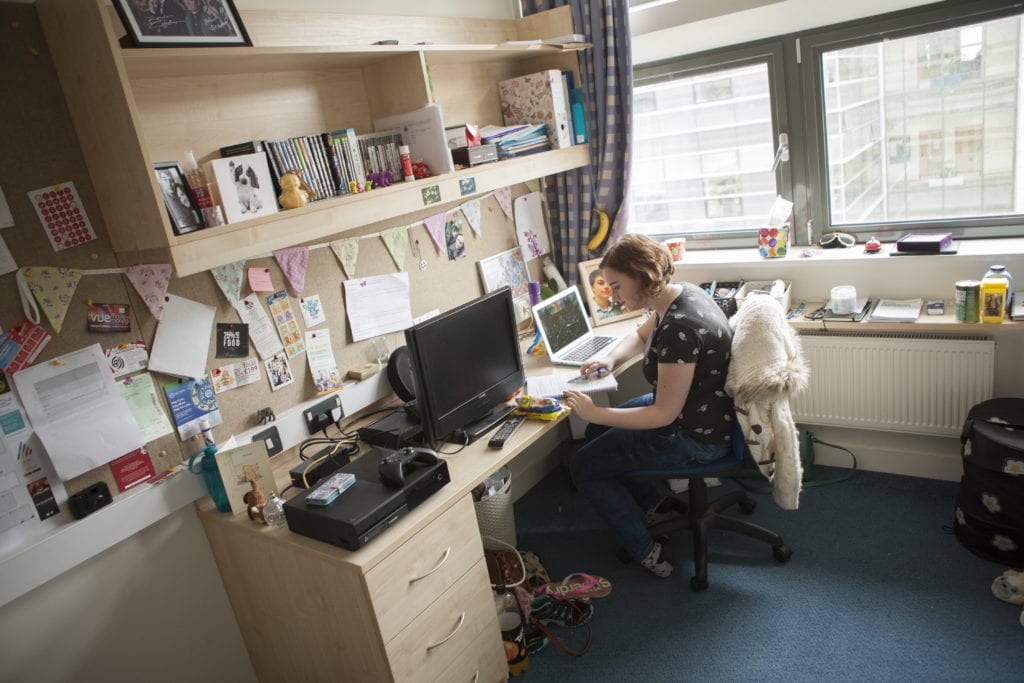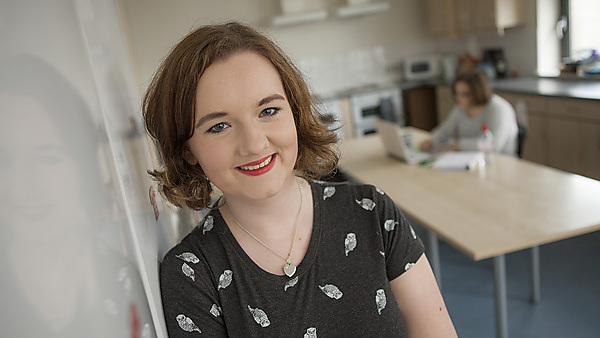 A Student Perspective
First year Heather Barter gives us her perspective about living on campus...
1.   Being close to everything 2.   Your flatmates becoming like your new family 3.   The new-found sense of freedom and independence
I didn't feel nervous until about an hour before my move-in slot, when it suddenly dawned on me: "Oh my God, I'm going to Uni" It is perfectly normal to feel nervous and scared. I had a bit of a cry. But you have to remember everyone is in the same boat as you, even if they don't look like it.
I had contacted most of my flatmates on Facebook about a month before. This helped reduce nerves on the move-in day as I recognised people, which made it less daunting.
You're living in such a tightknit community that it is really easy to make friends with people in your halls. You meet people not only in your flat but also from the flat across from you, above and below you. I even made friends just by having a chat with people in the lifts. On the first night the University gave us free pizza in our kitchens to help us bond. The University is so lovely when you move in – there are always people around, ready and willing to help you. After a few weeks it already felt like home. I wouldn't change it for the world.
Being students themselves, it is really easy to connect to the RAs. There is someone on call 24-hours, so if you have to deal with a rowdy flatmate or a noisy party at 1am, they can help sort it out. They are very easy to talk to and you have weekly meetings to make sure you're enjoying everything and to discuss any problems. I never saw RAs offered at any other university open days. Having older students living near you lessens the pressure of being completely independent, as you know they have your back if something goes wrong.